International Certification Program
"Culture Assessment Training"
WHO CAN BENEFIT FROM THIS CERTIFICATION?
This program is essential training for Human Resource Professionals, Senior Leaders and Organizational Development Consultants who are responsible for transforming workplace culture.
It provides HR managers, coaches, consultants and change agents with everything you need to, firstly, become accredited to use these powerful suites of values-based diagnostic CTT tools (Cultural Transformation Tools) and, secondly, to learn a variety of practical methods and approaches to fully integrate these tools into your client proposition.
WHAT DOES THIS CERTIFICATION OFFER?
Our goal is to provide you with practical and hands-on experience to help you develop your ability in working with the Barrett Model and with all the tools and materials available. This in order to allow you to promote cultural transformation in teams, organizations and systems in general.
You will understand and gain confidence about the Barrett Model and how to use an extensive suite of tools developed by Richard Barrett and the Barrett Values Centre.
You will learn about best practice approaches for working with culture.
You will earn a certification that will give you lifetime access to the following diagnostic tools: Culture Assessment, Small Group Assessment, Comparison Assessment, Leadership Team Assessment, Core Values Assessment, UN Sustainable Development Goals Assessment.
You will have access to MyBVC, a rich library of materials, business cases, benchmarks and contacts.
You will join the Italian community of the Barrett Values Centre, and you will be connected to a global community of change agents specialized in cultural transformation.
You will have the opportunity to further develop your personal awareness, in particular through some personal assessments that you will be asked to complete prior to the training.
You will be entitled to a 40% discount on any cultural assessment you use within one year from certification up to a maximum value of 2,000 USD (whether applied to a team, company, organization or geographic area).
WHAT WILL BE THE LEARNING METHOD?
Learning will take place in very interactive modalities based on group work and on sharing experiences based on the study of real cases. You will perform numerous exercises that will prepare you for your practical self-analysis and training in cultural diagnosis.

Before the course you will undergo a series of assessments on your personal growth and awareness, after which you will gradually learn to develop the awareness of others and of the systems to which they belong.

After the training you will have the opportunity to immediately apply what you have learned through the use of the various tools experienced during the training.

You will also have the opportunity to participate in a supervision meeting with the entire group of participants to discuss one or more real cases that you and/or your colleagues will have decided to implement with your clients or your organization after the certification, so as to give concrete support in the first project of some of you, and provide a community of practice for others.
PROGRAMME STRUCTURE
Prework (self-managed):
• Some videos and articles on theory and scientific evidence behind the Barrett Model
• Completion of an individual Barrett Values Centre assessment (you will receive the results in the classroom)

Three days of experiential training:
• Day 1: focuses on personal consciousness: we introduce the concept of cultural transformation and look at the Barrett Model©, work on the 7 levels of consciousness and individual values assessment
• Day 2: is dedicated to group and organizational consciousness, we address the assessment of cultural values and the use of demographics within teams and organizations; we work together on concrete organizational cases
• Day 3: is dedicated to how to work with Barrett Analytics© with your clients or organization; we delve into the use of some particular tools, and discuss how to start your practice once certified

Postwork:
• You will be invited to implement what you have learned with your team, your organization or with one of your clients
• You will be able to use your 40% discount rate for your initial practice
• Those who wish will be able to bring their case during the supervision meeting

Virtual Supervision classroom on Zoom:
• A 3-hour supervision meeting after about 3 months, to discuss and compare together a concrete experience of application by one of the participants
TRAINER
This program will be taught by Carlo Fontana Giusti, founder of Facilitation Zone™, international expert in organizational development and cultural transformation.

Watch the extract of a speech delivered by Carlo at Ambrosetti The European House

Watch his interview to Richard Barrett.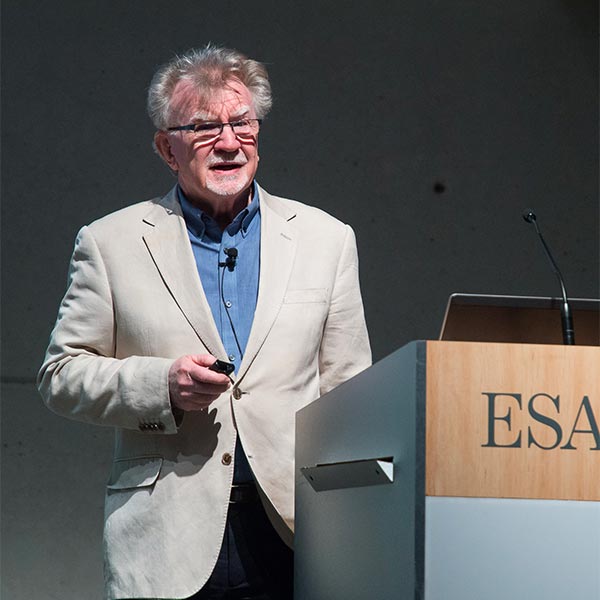 Richard Barrett is an author, speaker and internationally recognised thought leader on the evolution of human values in business and society. He is the founder and chairman of the Barrett Values Centre®, a Fellow of the World Business Academy and Former Values Coordinator at the World Bank.
He is the creator of the internationally recognized Cultural Transformation Tools® (CTT) which have been used to support more than 6,000 organizations on their transformational journeys. To date, more than 5,000 change agents, consultants and coaches have been trained by the Barrett Values Centre to use the Cultural Transformation Tools in over 50 countries.
Source: valuescentre.com