International Certification Program
"Cultural Transformation Tools Practitioner"
WHO CAN BENEFIT FROM THIS CERTIFICATION?
This program is essential training for Human Resource Professionals, Senior Leaders and Organizational Development Consultants who are responsible for transforming workplace culture.
It provides HR managers, coaches, consultants and change agents with everything you need to, firstly, become accredited to use these powerful suites of values-based diagnostic CTT tools (Cultural Transformation Tools) and, secondly, to learn a variety of practical methods and approaches to fully integrate these tools into your client proposition.
WHAT DOES THIS CERTIFICATION OFFER?
Our goal is to offer you a practical hands-on experience to help you develop your ability to work in all situations in order to promote cultural change in business, in leadership and among individuals, and to feel confident in using the appropriate model and tools.
You will learn how to change the culture of an organization and stimulate a value-oriented leadership, using rationality and emotions, to help construct a true high-performance working place.
You will learn a variety of practical methods and approaches to fully integrate the various CTT diagnostic tools in your business proposals and in the projects for innovating culture and leadership you propose to your clients or in your business.
You will obtain a certification that will give you the right to lifetime access to all CTT diagnostic systems.
You will be able to further develop your personal awareness, in particular through a series of personal assessments worth 500 euros we will offer you, which will be conducted before the course.
At the end of the course you will gain free access to 2 tools worth more than 1000 euros to be used as you please, which will give you the opportunity to promote yourself with a client or within your company and allow you to develop your personal experience.
You will gain access to MyCTT, a rich library of materials, company case studies, benchmarks and contacts.
WHAT WILL BE THE LEARNING METHOD?
Learning will take place in very interactive modalities based on group work and on sharing experiences based on the study of real cases. You will perform numerous exercises that will prepare you for your practical self-analysis and training in CTT diagnosis.

Before the course you will undergo a series of assessments on your personal growth and awareness, after which you will gradually learn to develop the awareness of others.

The learning process progressively addresses various levels of systemic transformation: the individual, the team, the organization and society in general.
STRUTTURA DEL CORSO
Questo corso è stato sviluppato per essere interattivo, pratico e basato su casi concreti. Il programma di quattro giorni è progettato per seguire i principi di una olarchia.
Dopo l'introduzione sul "Perché", si passa al "Me stesso", quindi al "Team" e alla "Organizzazione", e infine si mette tutto insieme l'ultimo giorno collegandolo a "Società" e "Mondo".

Questa panoramica (vedi foto) serve a comprendere la struttura del programma, ma anche a capire come "tutto sia collegato".
L'immagine mostra anche il contenuto di ciò che c'è "Prima del corso" e "Dopo il corso". Questo mostra che la formazione non è solo fatta dei quattro giorni, ma anche del lavoro precedente e di tutte le attività importanti che seguono i quattro giorni di corso.
TRAINER
This program will be taught by Carlo Fontana Giusti, founder of Facilitation Zone™, international expert in organizational development and cultural transformation.

Watch the extract of a speech delivered by Carlo at Ambrosetti The European House in October 2017.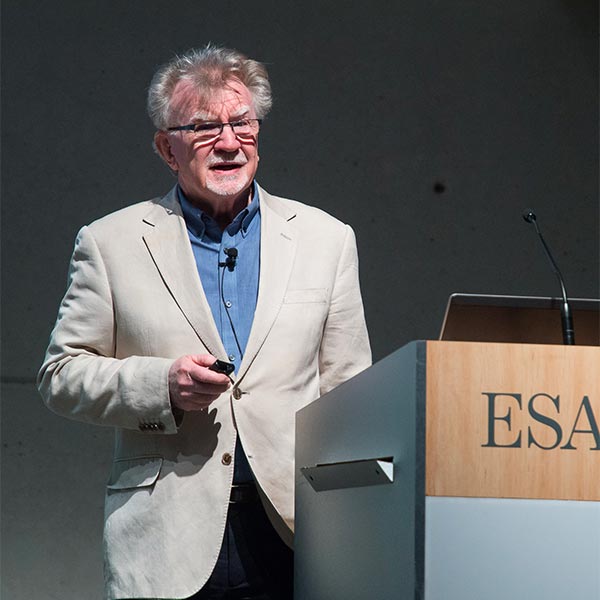 Richard Barrett is an author, speaker and internationally recognised thought leader on the evolution of human values in business and society. He is the founder and chairman of the Barrett Values Centre®, a Fellow of the World Business Academy and Former Values Coordinator at the World Bank.
He is the creator of the internationally recognized Cultural Transformation Tools® (CTT) which have been used to support more than 6,000 organizations on their transformational journeys. To date, more than 5,000 change agents, consultants and coaches have been trained by the Barrett Values Centre to use the Cultural Transformation Tools in over 50 countries.
Source: valuescentre.com